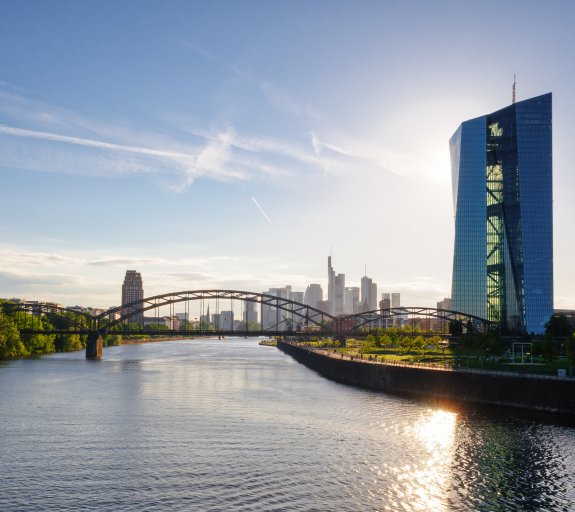 UK Reaction: Upside surprise in Nov GDP could see UK avoid recession
13 January 2023 (3 min read)
---
• Monthly GDP for November 2022 rose by 0.1%, above consensus expectations of a -0.2% decline.
• Services output rose by 0.2% (consensus -0.1%). Industrial production (IP) fell by 0.2% (consensus -0.3%) and construction output remained flat (consensus -0.3%).
• Output came above consensus expectations driven by growth in the service sector with output boosted by the World Cup alongside a notable drag from strikes, which now means a UK recession could be avoided with a strong December print. We expect Q4 GDP at -0.1% up from -0.3% prior.
• We continue to expect the Monetary Policy Committee (MPC) to hike rates by 50 basis points (bps) in February. Upcoming inflation and labour market data will be key. 
---
Monthly GDP rose by 0.1% in November, above consensus estimates of a 0.2% decline. This follows growth in October's GDP of 0.5%. GDP fell by 0.3% in the three months to November 2022. This data also came alongside considerable revisions to monthly GDP following the publication of the second quarterly estimate of Q3 GDP in December. Despite the upside surprise in the November figure, alongside the revisions GDP year-on-year was up just 0.2% below consensus estimates of 0.3%.
Services output grew unexpectedly by 0.2% (consensus -0.1%) following growth of 0.7% in October (revised up from 0.6%) – the strength in services drove the overall increase in output. Industrial production (IP) fell by 0.2% (consensus -0.3%) and construction output stayed flat (consensus -0.3%).
The main driver of services growth in November was administrative and support activities, which grew by 2% on the month and information and communication (up 1.7%). Consumer-facing services also grew by 0.4% on the month, with the World Cup providing a considerable boost supporting activity in pubs and restaurants. November saw strikes take place in rail transport and postal services; both sectors saw falls in output of 4.7% and 3.1%, respectively. Aside from the direct impact on output, strikes are also likely to have weighed on output in other sectors with evidence suggesting considerable impact on a range of industries including wholesale trade and manufacture. Falls in manufacturing of -0.5% (consensus -0.2%) were the largest negative contribution to the production sector's negative growth. The main drivers for the fall in manufacturing were manufacture of basic pharmaceutical products and pharmaceutical preparations (down 4.3%) and the manufacture of chemicals and chemical products (down 2.8%). Electricity, gas, steam and air conditioning supply fell by 0.4%, driven by warmer temperatures reducing demand for utilities. Energy trends data from by the Department for Business, Energy and Industrial Strategy show the average temperature in November 2022 was 1.3 degrees higher than in November 2021.
The underlying activity in the UK remains weak; Purchasing Managers' Indexes have inched higher but remain in contraction territory, but some evidence of near-term resilience remains with British Retail Consortium sales data pointing to robust consumer activity over the Christmas period. We also expect to see the impact of industrial action weigh more prominently on December's data with workers across more sectors taking part in industrial action in December. Overall, we now look for a smaller Q4 decline of -0.1%, compared to -0.3% prior but it's possible that the UK may narrowly avoid entering a technical recession. The broader growth outlook remains challenging with consumers and firms weighed by rising inflation and rates and we expect growth to slow further in H1 2023.
We continue to expect the MPC to hike rates by 50 basis points (bps) in February. We think it will be a close call between 25 and 50bps and much will depend on next week's labour market and inflation data. Following this, we expect the Bank of England to hike by 25bps in March where we see rates peaking at 4.25%.