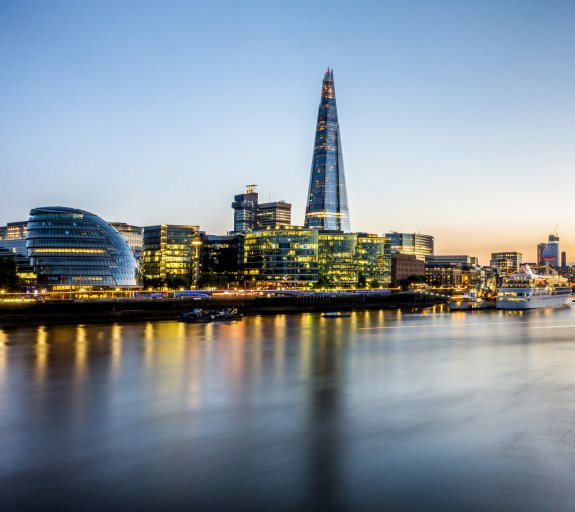 UK Reaction: Labour market remains robust - but first signs of easing pressure
18 January 2022 (5 min read)
---
Modupe Adegbembo, G7 Economist at AXA Investment Managers, comments on the December payrolls and November Labour Force Survey:
Gains in payrolls remained robust, December 2021 saw a 185k monthly rise in payrolls, although November's estimate was revised down by 95k.
Vacancies once again set a new record of 1.2m (Oct-Dec), with the unemployed to vacancies ratio reaching a record low – further evidence that the labour market remains tight post-furlough.
Broader employment showed continued labour market strength in the 3-months to November, with the employment rate reaching 60.6% and the unemployment rate falling to 4.1%.
Annual average earnings dropped as the composition effect faded. Monthly average earning growth (ex bonuses) picked up to 0.4% in Nov, leaving the six-month average at 0.3%.
The data for November and preliminary December data confirm expectations of a tight labour market, but the pace of tightening appears to have begun to ease.
This release, alongside the impact of the Omicron variant on growth does not make a strong case for the MPC to hike in Feb 2022, we expect the MPC to hold rates.
The labour market data released today indicated that the labour market remains robust and unemployment continues to fall, yet with tentative signs that pressure is levelling off. The more timely data from HMRC's payrolls figures for December posted another strong rise of 185k on the month (to 29.5m) – although a 95k downward revision to the previous month's estimate suggests some caution is needed over these data. Vacancies also continued to increase by 128k (over the last quarter) to a new record of 1.2m (Oct-Dec), the rate of increase of vacancies has showed signs of slowing. Nevertheless, the unemployed to vacancies ratio has continued to fall back to 1.1 – its lowest reading on records back to 2001.
The Labour Force Survey (LFS) estimates for September to November 2021 provided further evidence of the evolution of employment and unemployment following the end of furlough scheme. Employment rose solidly by 60k over the past three months – although this was its softest increase since March to May 2021 - with the employment rate rising 0.2 percentage points to 60.6% (relative to 61.9% immediately before the pandemic). The increase in employment was driven by net flows from unemployment to employment – the unemployment rate decreased 0.4 percentage points on the quarter to 4.1%, slightly lower than consensus expectations on 4.2%. The rise in employment continues to be driven by a return of part-time work (+109k), with those working part-time because they could not find full-time jobs fell sharply. While employment remains high, low unemployment is also being driven by more exits from the workforce. Inactivity rose in the latest 3-months (+79k), driven by large gains in long-term sick and slightly offset by more students and previously retired people entering the workforce. The increase in inactivity appears to be driven by pandemic related issues and the persistence of a tight labour market will in part depend on how permanent these trends prove.
Average earnings ex bonuses growth was recorded at 0.4% m/m in November 2021, while October was revised down to 0.4% from 0.6%. The six-monthly average monthly trend in earnings has been 0.3% - an annualized pace of 3.6%. This is still a relatively elevated pace of wage growth. However, in real terms this represents a fall in average earnings growth, with inflation at 10-year highs. 
Today's labour market release provides evidence that the labour market remains tight, with tentative signs emerging that the rapid pace of recovery has begun to ease. Looking ahead, we expect the economy to contract in December and January as the spread of the Omicron variant lead to falls in economic activity and the latest RECS survey suggested some impact on the labour market – albeit not reflected in December's HMRC data today. We expect this impact to be material but to dissipate shortly thereafter. Importantly, by the time the MPC meet on 3rd February, the MPC will not have comprehensive output data for these months. Given the uncertainty over activity, combined with the fact that the MPC has already taken a first step in raising interest rates we expect the MPC to follow a more cautious path and leave Bank Rate unchanged at 0.25% in February, penciling in the next hike only in May. This next hike will also begin the passive unwind of the Bank's balance sheet. We forecast a further hike in November (to 0.75%).  This is lower than current market expectations, and markets currently price a rate hike next month.