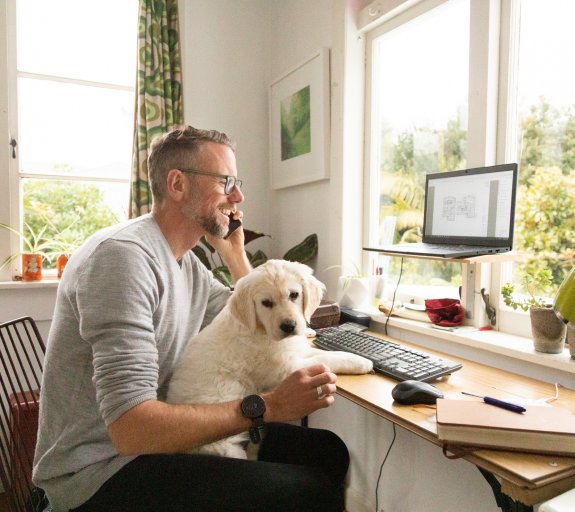 UK Reaction: GDP remains on track for bumper Q2, but headwinds emerge
09 July 2021 (5 min read)
---
David Page, Head of Macro Research at AXA Investment Managers, comments on the latest GDP figures in the UK:
UK GDP rose by 0.8% in May, short of consensus forecasts for 1.5% and closer to our own 1.0% estimate.
Modest revisions to the previous pattern of growth were on balance to the downside. We now expect Q2 GDP to be a little under 5%.
Several dynamics were at play in the re-opening economy: services growth was softer as consumer spending switched from retail purchases; construction output was softer after a robust Q1; and manufacturing output dipped, we suspect reflecting supply-chain constraints as elsewhere across Europe.
Significant uncertainty persists over the outlook, but we expect slower growth in H2 2021 as the furlough scheme ends and the economy faces an uncertain disruption from the virus spreading more quickly.
We forecast GDP growth of 6.7% for 2021 (down from 6.8%).
Our forecast remains softer than the Bank of England's outlook and we expect a slower tightening in policy (H2 2023) than markets currently forecast (Q4 2022). 
---
UK GDP (Gross Domestic Product) rose by 0.8% on the month in May. This was another large monthly rise in pre-pandemic terms, but actually the joint smallest change in GDP seen since February 2020. It was also less of a boost than markets expected, with a consensus forecast at 1.5% and was closer to our own outlook of 1.0%. The release also included a number of back revisions to recent months, with April's growth revised lower to 2.0% from 2.3%, but modest changes in the pattern of growth back to January (now seen as contracting by 2.7% from 2.4%). In all this monthly pattern is still to set to deliver a bumper quarter in Q2. However, including the revisions, this now looks likely to be a little softer than the 5% we forecast. However, picking through the causes of this modest shortfall to our expectations is far from a straightforward story, with developments in each of the key sectors.
Services posted a 0.9% rise on the month in May – below consensus forecasts for 1.6% - and slower than downward revised 2.8% in April (from 3.4%). The distribution component of services still posted a large increase, up 4.9% on the month. However, this was slower than the 13.3% previous month and in part reflected a pivot in consumer spending from the robust retail sales growth of initial re-opening in March and April to more consumer services as re-opening broadened in May. More recently, there are some signs that the euphoric re-opening consumption fever is being tempered by the sharp rise in new virus cases. Construction spending also disappointed on the month, contracting by 0.8% in May and defying consensus expectations for a 1.0% rise. This may to some extent reflect supply-chain issues in the construction sector. However, April's sharp drop was also revised to -0.7% from -2.0% and the 3-monthly growth rate exceeded 6% - a high excluding last year's rebound – and consistent with the record high in the construction PMI thanks to sharp gains in February and March. Finally industrial production also posted growth of 0.8% - itself short of consensus forecasts for 1.4%. Growth in this sector reflected a large pick-up in electricity and gas output (near 6% on the month) and a partial rebound from post-maintenance shut downs in oil production (6.5%). However, manufacturing contracted by 0.1%, falling short of the consensus 1.0%. As elsewhere across Europe, we attribute this softness to production constraints, including semiconductor shortages that have weighed particularly on car production.
The range of factors leading to May's aggregate rise illustrates the difficulty of anticipating all of the factors at play as the economy returns towards something like normal after such an exceptional period. In broad terms we persist with our expectation that Q2 will post a significant increase, now a little below 5%. However, key for the outlook will be what the coming quarters bring. We forecast a deceleration over coming quarters to 2% and 1.5% respectively – still robust rates of quarterly growth - to deliver GDP growth of 6.7% for the year as a whole (marginally lower than our previous 6.8% forecast). However, significant uncertainty continues to surround this outlook. On the upside, a faster spend of household excess savings could continue to drive economic recovery more quickly. However, the combination of a sharp rise in new virus cases as the government tests the UK's vaccine resilience by removing all restrictions could add to economic disruption before self-isolation instructions are dropped in mid-August, and more broadly relatively more precautionary behaviour from households and firms. There will also be downside risks associated with the end of the furlough scheme – although the current drop in numbers on furlough is encouraging. On balance, we remain of the view that UK GDP growth will rise sharply in 2021, but likely fall short of the Bank of England's 7%+ forecast. As such, we continue to believe that the Monetary Policy Committee will exhibit patience in removing accommodation beyond the end of QE (Quantitative Easing) this year and continue to forecast the first increase in Bank Rate to come in H2 2023, later than markets currently suggest at end 2022.
Sterling reacted modestly to this morning's release, down 0.1% to the US dollar to $1.377 and to £0.859 to the euro.