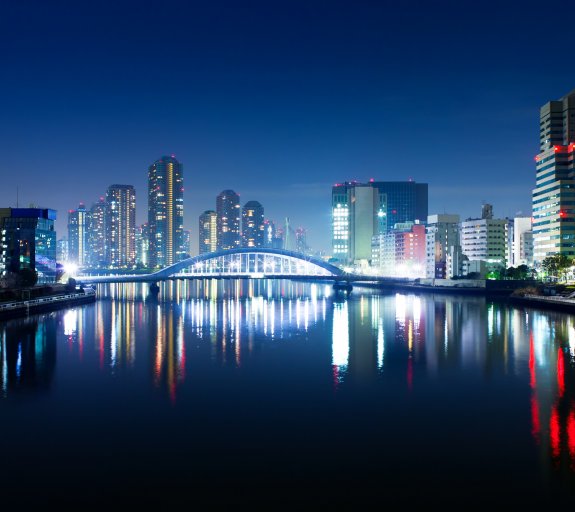 UK Reaction: Cautious BoE questions market pricing
---
MPC voted to increase Bank Rate 25bps to 1%, a move fully expected by markets and us.
The MPC voted 6-3 for the rise, with Mann, Haskel and Saunders voting to increase rates by 50bps.
"Most" MPC members judged that "some degree of tightening may still be appropriate" – reflecting a wider range of opinions on the future rate path. Some did not consider such guidance appropriate.
The 1% threshold for the BoE to begin active gilt sales was reached, with the MPC setting out
BoE forecasts reinforce the view that market's price too many rate hikes from here, unemployment reaching 5.5% and the output gap widening to 1.75%. 
Yet the MPC's perception of upside risks leads us to expect an additional hike this year. We now see the MPC increase rates by 25bps in June and August (compared to only in June prior). 
The Bank of England's (BoE) Monetary Policy Committee (MPC) voted to increase Bank Rate by 0.25% to 1.00%, this decision was in line with both our own and market expectation. Three (out of nine) members (Catherine Mann, Jonathan Haskel and Michael Saunders) voted for a larger 0.5% increase to Bank Rate putting additional weight on the continued strength of the demand-side of the economy - in particular the labour market. These saw faster tightening as warranted to prevent the risk of a "more extended and costly tightening cycle later". The minutes also set out that most members judged that "some degree of tightening may still be appropriate", although some members argued that such guidance was not needed– a change to previous language, reflecting the greater range of views on the future path for rates amongst MPC members.  
Consistent with the MPC's previous guidance, as Bank Rate has reached 1% the MPC set out the next steps to beginning quantitative tightening, the active sales of gilts in their asset purchase facility. The MPC has asked Bank staff to work on a strategy for the sale of UK government bond sales and will provide an update at its August meeting. The MPC will decide at some subsequent meeting whether to commence sales. The MPC reiterated their desire to ensure that QT be conducted in a "gradual and predictable" way so as not to disrupt the functioning of financial markets. It seems likely that the BoE will announce active sales to begin at the August meeting – although only commencing later in the year. However, we expect the pace of these sales to be modest initially.   
The BoE also published updated forecasts in the May Monetary Policy Report (MPR). These show UK GDP growth set to slow sharply this year and upgrades to their inflation profile in all scenarios. The BoE now expects inflation to peak at 10.2% in Q4 2022 as they now expect Ofgem to increase the utility price cap by 40% in October 2022. In the BoE's central scenario based on market rates peaking around 2.5% in 2023 before falling back to 2%, GDP is expected to contract by 0.25% in 2023 (our own view is for modestly positive growth of 0.6% as we assume fewer rate hikes). At the end of the forecast horizon, the BoE forecast unemployment reaching 5.5% and the output gap to widen to -1.75%. This scenario also leaves inflation well below target towards the end of forecast horizon, reaching 2% and 1.3% in two and three years' time respectively – and that with the assumption that energy prices remain elevated over the coming three years. The undershoot in the inflation target is driven in part by historic falls in households real income, which is forecast to fall by 1.75% in 2022 – and the worst, barring 2011, on records back to 1964. An alternative scenario in which energy price follow current futures curves sees inflation fall back even more rapidly to 1.4% and 0.7% in two- and three-years' time – well below the BoE target. Bank projections reaffirm our view that markets price too much tightening, with Governor Bailey remarking at the press conference today that "some expect interest rates to rise by a lot more and we don't agree with that".
Based on constant (1%) Bank Rate inflation remains just above target at 2.2% at the end of the forecast horizon: this suggests that some additional tightening would be needed to return inflation to target in the medium term. Whilst market pricing appears to go too far, we expect that the MPC will raise rates more than we previously expected. We now see an additional 0.25% rate hike in August taking Bank Rate to 1.50%. However, we note that the labour market is key in this assessment: a continued tightening of the labour market could still see the MPC hike more. 
The financial market reaction to the BoE's announcements today was pretty resounding. Before the announcement, markets had priced the BoE raising rates to 2.25% by year-end and peaking over 2.50% (at 2.60%) over the next year. After hearing the BoE's more cautious outlook, these expectations softened to see rates just above 2% by year-end (2.11%) and peaking below 2.40%. Accordingly, 2-year yields dropped 15bps to 1.43% and 10-year yields 9bps to 1.85%. Sterling fell 1.3% to the USD to below $1.24 – its lowest level since mid-2020 – and by 0.9% to the euro to £0.852. On our forecasts, there is still some room for further adjustment over the coming three months.