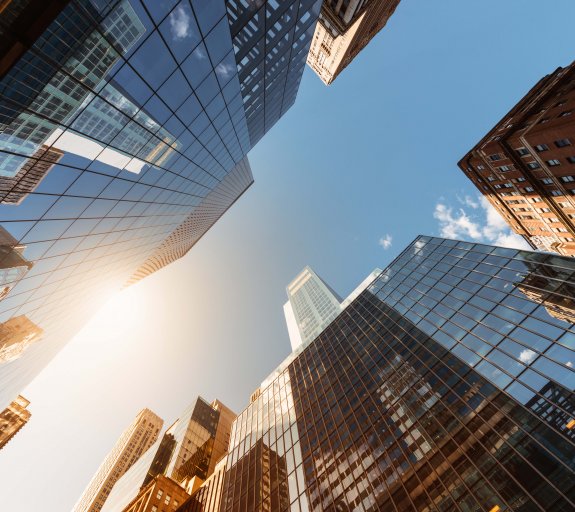 UK Reaction: BoE hikes by 25bps and signals potential for a longer peak
03 August 2023 (3 min read)
---
The Monetary Policy Committee (MPC) hiked Bank Rate by 25bps (basis points) to 5.25%, by six votes to three (Mann and Haskell voting for a 50bps hike and Dhingra voting for rates to remain unchanged).
The BoE Monetary Policy Committee (MPR) forecasts GDP growth of 0.5% in 2023, 0.5% in 2024 and 0.25% in 2025 (previously 0.25%, 0.75% and 0.75% respectively).
Consumer price index (CPI) inflation is forecasted to average 7.6% in 2023, 3.2% in 2024 and 1.8% in 2025 (previously 7.6%, 3.3% and 1.2% respectively) as the MPC edges up medium term forecasts to reflect a slower decline in inflation.
We continue to expect the BoE to hike by 0.25% to 5.50% at its next meeting in September – which we think will prove a peak. We now expect the BoE to begin cutting rates in August 2024, pencilling 25bps cuts in August and November, bringing Bank Rate to 5%.
The BoE's MPC raised Bank Rate by 0.25% to 5.25% in line with our own and consensus expectations. Markets had seen a considerable risk of a 50bps hike, pricing a 40% chance of a larger hike. The MPC vote was split three ways; the 25bps move was supported by six members of the MPC, whilst Catherine Mann and Jonathan Haskell supported a 50bps hike and Swati Dhingra voted to keep rates on hold. The MPC judged that while risks remain, the improvement in core and services inflation as well as the signs of easing labour market pressures meant a smaller 25bps hike was warranted.  
This meeting also came alongside the publication of the BoE's August MPR, which saw the BoE edge down its growth forecasts for 2024 and 2025 to 0.5% and 0.25% respectively (down from 0.75% prior), driven by the tighter path for monetary policy implied by markets (rising above 6% in 2024) weighing on growth. It also upgraded its near-term view for growth, forecasting GDP growth of 0.5% up from 0.25% previously. However, despite greater monetary tightening implied by the market implied rate path, its central inflation forecast was upgraded over the medium term. CPI inflation is forecasted to average 7.6%, 3.2% and 1.8% in 2023, 2024 and 2025 (previously 7.6%, 3.3% and 1.2%, respectively). The MPC decided to include some of the upside risks that have recently been discussed in their central (modal) forecasts, reflecting stronger second round effects in domestic prices and wages, which appears to have offset the impact of the higher rate profile. 
The Bank also announced that it will be voting on the level of active sales to undertake at its next meeting in September. It previously voted on quantitative tightening (QT) of £80 billion a year from Q4 2022, of which £35 billion was passive run off as gilts matured and £45 billion would be active sales. With maturities rising to £49.6 billion in the year to Q3 2024, maintaining the overall run-off at £80 billion would imply a fall in gilt sales, but we think that the MPC is likely to also consider maintaining the level of sales around current levels which could see total QT rise to around £100 billion.
The Bank also warned that rates could stay around current levels for some time. The minutes indicated the MPC would ensure Bank Rate is "sufficiently restrictive for sufficiently long" to return inflation back to its 2% target. Reinforcing this in the accompanying press conference, Governor Bailey also discussed the fact that the inflation forecast based on the market path of inflation – rising above 6% and falling gradually to 4.3% at the end of the forecast horizon – delivers an outcome not dissimilar to the projections which assume Bank Rate remains at 5.25%. This indicates that the Bank considers it may be necessary (and preferable) to keep rates around current restrictive levels for longer.  
We continue to think that Bank Rate is nearing its peak. Before its next meeting in September, the MPC will have two additional labour market and inflation releases to consider. We expect the MPC to hike Bank Rate by 25bps at its next meeting in September, bringing Bank Rate to 5.5%. By the time we come around to its November meeting, we think that a continued easing in core inflation and clear slowing in employment will allow the BoE to pause its hiking cycle. However, we continue to see the risks around our rate call tilted to the upside - in particular, upside surprises in wage growth which has remained elevated may see the Bank continue hiking out to November. We judge that the BoE is likely to keep rates on hold for slightly longer than we had previously considered. However, we continue to think that the lagged impact of monetary tightening and additional slack emerging in the labour market is likely to see the Bank cut rates in 2024. We pencil in 50bps of cuts across 2024, in August and November, bringing Bank rate to 5% by end-2024.
Reaction to the hike was mixed as markets digested the hike alongside the messaging from the MPC. 2-year gilts initially fell by 7bps to 4.86%, but have since risen to around 4.95%. 10-year gilt yields fell by 4bps following the announcement, but have since retraced and are now 4bps above. The pound fell by as much as 0.7% to a new one month low, after the decision. It then pared losses to trade at $1.269, above where it was before the decision. Overall, market expectations continue to expect rates to peak around 5.75%.