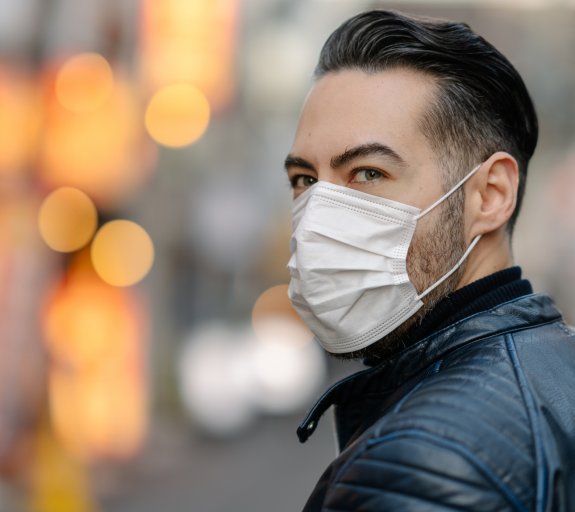 Higher inflation on the cards? What this could mean for interest rates - and investors
23 March 2021 (5 min read)
---
As the world begins to recover from the coronavirus pandemic, businesses worldwide are gearing up to reopen, paving the way for a potential spending boom fuelled by sustained government and monetary stimulus and household savings1 accrued during the crisis. It is little wonder inflation has emerged as a persistent concern in financial markets and beyond.
The vaccine rollout has generated genuine optimism despite still significant risks associated with the virus. With the reopening of shuttered businesses, and increased mobility, there is clear potential for an economic boom from the second half of 2021.
Central to that optimism has been US President Joe Biden's $1.9trn stimulus package, which among its measures will put $1,400 cash into the hands of most Americans. It has triggered warnings2 about the potential effect on prices, though the Federal Reserve has signalled it expects them to follow a steady trajectory. In the UK, Bank of England Governor Andrew Bailey has said the bank was looking at ways to potentially tighten policy should a spike in spending increase inflationary pressures3 . Meanwhile European Central Bank (ECB) President Christine Lagarde said she expects price pressures to remain subdued overall, and that the ECB would "see through" any temporary inflation rise.
Inflation expectations 
Surveying the current backdrop, AXA IM Chief Investment Officer, Chris Iggo, notes: "Currently markets are offering inflation risk premiums that are higher than they were six to 12 months ago. Bond investors see more chance of inflation being higher than they do of rates moving up."
AXA IM Head of Macro Research David Page believes that a consensus assumption that inflation will remain as benign as during the previous decade should not be taken lightly. He expects US Consumer Price inflation (CPI) to average 2% this year and 2.3% in 2022. He says: "Inflationary expectations have also increased, adding to the upside potential for inflation.
"US excess demand looks on track to exceed anything seen since the 2008/2009 financial crisis, and the Phillips curve4 could steepen, directly following minimum wage legislation and indirectly reflecting the Fed's efforts to raise inflation expectations."
Page adds: "The US should see spare capacity absorbed much faster than previously expected – we now believe by the end of this year. However, the relationship between resource utilisation and price increases has varied over time and was particularly weak in the latest period of excess demand immediately prior to the pandemic. This raises questions about the scale of any inflation pick-up over the medium-term, particularly as this tends to be related to levels of inflation expectations, which have been subdued and tend to evolve only slowly.
"We expect a mid-year peak in prices to fade and headline inflation to soften back to around 2% by year-end – a little above or below, dependent on the short-term evolution of oil prices. The more sustainable inflation trajectory is only likely to emerge towards the end of next year."
In Europe and Japan there are still medium-term headwinds with subdued inflation expectations and ageing demographics. Page says: "In general we expect inflation to remain below central bank targets in Europe and Japan. In the UK, we see a risk of higher inflation mid-year before it falls back again. There is little to suggest at the moment the medium-term trend in inflation has moved materially higher.
"Monetary policy has tried, and so far, failed to restore inflation, hence the focus now on large scale fiscal stimulus. Central banks will raise rates if inflation comes back. Yet there is a broader question about their ability to create inflation. Globalisation and digitalisation as well as demographics are seen as structural influences on low inflation."
Tailwinds drive prices higher
There are other influences working in the other direction. Oil prices recently recovered to their post-pandemic level as the rollout of coronavirus vaccines boosted expectations for the pace and scale of the economic recovery, including the relaxation of restrictions on travel.
Iggo observes: "In the short term a base effect/oil price driven rise in US CPI towards 3% in the second quarter could spook bond markets. Yields could move higher through further increase in expected inflation (breakevens) and some rise in future interest rate expectations". Indeed, the US yield curve has steepened a lot already in 2021.
Other tailwinds that could send prices higher include short-term shortages of other commodities and components such as semiconductors.
Jonathan Baltora, Head of Sovereign, Inflation and FX for AXA IM Core, says: "I think 2021 will be one of a kind, as 2020 was one of a kind. There is likely to be pent-up demand with consumers having been staying at home and saving money, which does risk creating inflation risks. But if you break down inflation into its key components, one of the largest elements is energy prices – essentially oil prices.
"In my opinion oil prices generate around 80% of the volatility that we see in inflation figures, but they add close to zero inflation over the long term."
At the same time, the continued trend for offshoring production of industrial goods to lower cost countries – in particular China – is keeping prices down. Baltora notes: "Offshoring production of industrial goods to China has been a major driver of lower costs and lower inflation. Unless we radically change the offshoring model there is little reason to expect inflation to change in the near term.
"However, this could be less and less the case over the medium term. China is transforming its economy from an export-driven to a consumer-driven one as the wealth of its domestic middle class increases, which will also enable it to be less reliant on trade with the rest of the world – which the recent US/China trade war has demonstrated is not without its uncertainties. At the moment however, I would not expect the market to price in anything based on this medium-term story."
What could this mean for investors?
Iggo believes that higher inflation is likely to be modest and temporary but will provide an additional boost to nominal GDP growth. It's little wonder that bond yields are moving up as markets look for visibility on when central banks will hike rates or taper their bond buying.
He says: "For the moment, I believe the prudent position to take is to expect yields to move higher still."
Baltora expects that any inflation shock that might occur is likely to be a very short-term phenomenon which could lift breakevens in the short term.
"After summer I expect this base effect will fade and the economic reality may bite, and there could be a cool down in breakevens. Short maturity, short duration bonds are my preference at the moment – the short end is strongly correlated to commodity prices and less exposed to interest rates. I expect that around the summer there will be a rotation and it could be a good time to extend maturities and pick up some duration."
Nick Hayes, Head of Active Fixed Income Allocation and Total Return, stresses that the path towards a post-COVID-19 world will not be straightforward.
"Growth and inflation should move higher but arguably this will still need to be supported by massive amounts of monetary and fiscal stimulus, and central banks will still need relatively low yields for markets to function and growth to prosper. As the bond market starts to price in higher interest rates in the very near term, an opportunity should occur to oppose that move," he says.
"Investors may want to take a more cautious approach to certain fixed income markets for the moment, but this volatility could create some interesting entry points if it continues."
The market nerves around inflation come down to a matter of timing. Governments and central banks want to support what might be a fragile recovery but given the difficulties of predicting the shape and nature of that recovery, fears of an overshoot in stimulus measures are inevitable. Unusual oil prices comparisons with last year only add to that sense of an impending shock. However, longer term structural trends, coupled with watchfulness from central banks, should serve to soften any post-virus spike in prices.
aHR0cHM6Ly93d3cuZWNvbm9taXN0LmNvbS9maW5hbmNlLWFuZC1lY29ub21pY3MvMjAyMS8wMy8wOS90aGUtd29ybGRzLWNvbnN1bWVycy1hcmUtc2l0dGluZy1vbi1hLXBpbGUtb2YtY2FzaC13aWxsLXRoZXktc3BlbmQtaXQ=
RGVtb2NyYXRzIGhpdCBiYWNrIGF0IFN1bW1lcnMgYWZ0ZXIgY3JpdGljaXNtIG9mIHN0aW11bHVzIGJpbGwgfCBGaW5hbmNpYWwgVGltZXM=
QmFpbGV5IGhpZ2hsaWdodHMgQm9FIGNvbmNlcm5zIGFib3V0IHBvc3QtcGFuZGVtaWMgaW5mbGF0aW9uIHJpc2sgfCBGaW5hbmNpYWwgVGltZXMgKGZ0LmNvbSk=
VGhlIFBoaWxsaXBzIEN1cnZlIGlzIGEgbWVhc3VyZSBvZiB0aGUgaW52ZXJzZSByZWxhdGlvbnNoaXAgYmV0d2VlbiBpbmZsYXRpb24gYW5kIHVuZW1wbG95bWVudC4=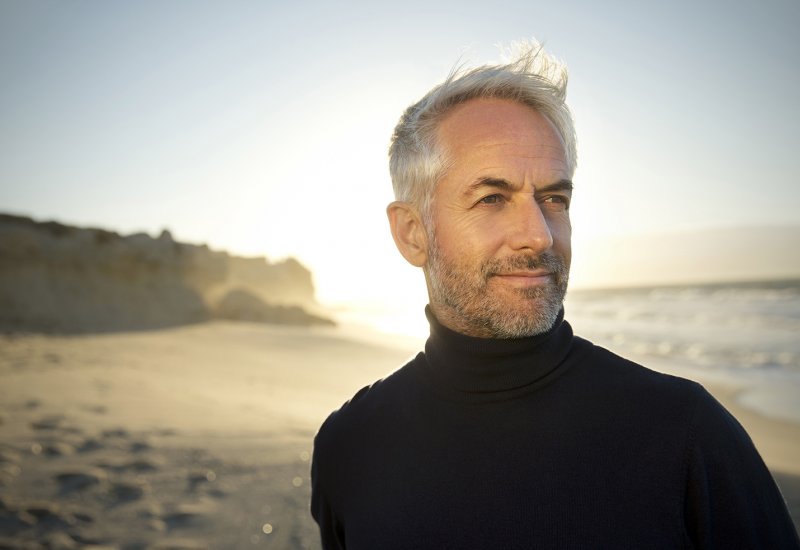 Investment strategies
Fixed Income
We cover a broad spectrum of fixed income strategies to help investors build diverse portfolios that can be more resilient to economic and market shifts
Explore Fixed Income
Have our latest insights delivered straight to your inbox
SUBSCRIBE NOW
Not for Retail distribution