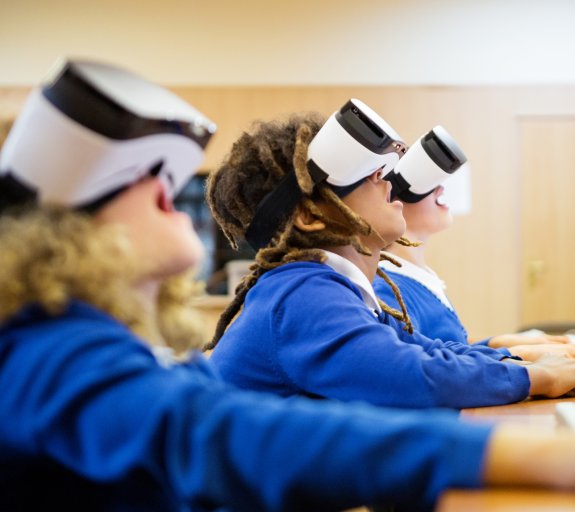 Digital Economy strategy - Q2* 2020 earnings season: companies within the portfolio are reporting mostly better than expected results
05 August 2020 (3 min read)
---
Key points:
Global equity markets continued to rise in July
Digital Economy strategy performed well in July, driven by the 'Delivery' theme
Performance from Logistics Real Estate, Cloud communication platform and Ecommerce
What's happening?
Global equity markets continued to rise in July, with the MSCI All Country World index gaining 5.3%1 .
Investors remained optimistic with economies reopening and the number of cases of Covid-19 plateauing in Europe and also in the US.  Towards the end of the month some countries such as Spain recorded an increase in new cases but authorities have acted quickly and these are reportedly under control. News on treatments and vaccines also continued to be supportive.
From a market perspective, a number of companies we invest in have reported their results for the second quarter, which have so far been encouraging.
Portfolio positioning and performance
The Digital Economy strategy performed well in July, driven by the Delivery theme. Logistics real estate providers Prologis and Goodman Group performed strongly. Prologis reported better than expected results, and provided a more positive outlook than during their first quarter call. They highlighted pure ecommerce as an area of strength, but also more broad based retailers looking to shift some of their activity to online, driving demand for logistic space.
Strong contribution also came from Chinese ecommerce giant Alibaba, supported by China's economic recovery and encouraging physical online sales data; and Twilio, who provides a platform that enables business to easily send important messages in a timely fashion via SMS, in-app messaging or email and has clearly demonstrated their importance as their customers need these services more than ever during the current crisis.
There was relatively little activity during the month, however, we have taken advantage of some stock specific news to reallocate our investments where appropriate.
Outlook
We are encouraged by the signs of a slowdown of the pandemic and progress on the gradual reopening of the economies, but we are mindful that the impact to the global economy will not be fully known for some time, and the timelines for the issue to come under control are still uncertain.  Central banks and governments have stepped up with unprecedented stimulus measures in order to provide support to the economies and support to the equity markets.
We are approximately half way through second quarter earnings season, and despite the concerns that continue to overhang the global economy, companies within the portfolio are reporting mostly better than expected results.
During this period of uncertainty we remain focused on our investment philosophy, which is the preference to invest in companies who address a strong long-term opportunity. We firmly believe that the opportunity driven by the long-term theme, the Digital Economy, remains intact, and could even play out stronger, once the current turmoil is over.
Digital Transformation is expected to be an important business focus for the coming years, and the portfolio remains well positioned to benefit from the trends associated with the digital economy theme, such as online commerce, digital media consumption and electronic payments.
No assurance can be given that the Digital Economy strategy will be successful. Investors can lose some or all of their capital invested. The Digital Economy is subject to risks including Equity; Emerging Markets; Global Investments; Investments in small and/or micro capitalisation universe; Investments in specific sectors or asset classes; ESG.
*Second quarter of the year 2020
Qmxvb21iZXJnIGFzIG9mIDMxLzA3LzIw
Have our latest insights delivered straight to your inbox
SUBSCRIBE NOW
Not for Retail distribution: