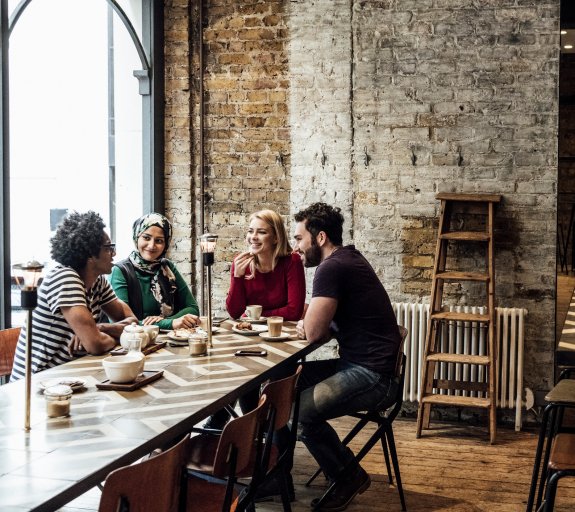 past events
Investing for the future (2021)
Which emerging ESG trends potentially represent a golden opportunity for investors?
---
AXA IM investment specialists, along with special guest Leo Johnson, Head of PwC's Disruption practice and co-presenter of Radio 4's flagship series FutureProofing, discussed what lies around the corner for investors. 
Topics covered include: 
Whether ESG is moving from acceptance to dominance
Novel treatments within biotechnology
The implications of transitioning to a new energy system and the clean economy more broadly.
Leo passionately explored the big ideas that will shape business and society in the years to come and how the world might respond to this. We believe these trends will have a positive transformative impact on the world and, at a time when growth may be hard to come by, potentially represent a golden opportunity for investors.
---
Download the presentations: 
---
About the speakers
Leo Johnson, guest speaker
Image

Leo Johnson, Head of PwC's Disruption practice, co-presents Radio 4's flagship series FutureProofing, exploring the big ideas and innovations reshaping business and society. He explores the cutting edge in exponential technology, probing game changers both short term and long, from autonomous transport and payment by data to radical life extension, quantum computing, and the RFID chipped workforce. What - in the tsunami of exponential technology - is real and what is hype? More importantly, what is the impact going to be on business?
After Oxford and INSEAD, Leo joined the World Bank as a Resource Economist before co-founding the boutique advisory firm Sustainable Finance, since acquired by PwC Group. He is now a Visiting Business Fellow at Oxford University's Smith School of Enterprise & the Environment, and a regular presenter for BBC World.
Leo is an occasional commentator for the Financial Times, New Statesman, Evening Standard and Wall Street Journal. He also co-authored Turnaround Challenge: Business & the City of the Future.
Amanda O'Toole, Senior Portfolio Manager and lead manager of the Clean Economy Fund
Image

Amanda is the lead manager on the Clean Economy fund. She is also the co-manager of the Global Thematics fund and the Clean Tech thematic specialist within our internal global research team. Amanda was previously a member of the Emerging Markets team with a focus on energy, utilities, consumer and healthcare. Prior to joining AXA IM in 2011, Amanda was an Investment Analyst at Nevsky Capital, covering Europe and then Emerging Markets across a range of sectors with emphasis on energy, utilities and consumer. Amanda began her career at PricewaterhouseCoopers, initially in Corporate Recovery and latterly in Corporate Finance.  She holds a BA (Hons) in Economics from the University of Newcastle Upon Tyne and is an Associate Chartered Accountant.
Linden Thomson, Co-Head of Global Equities Framlington London
Image

As a portfolio manager at Framlington Equities, Linden has been responsible for managing the Biotechnology strategies since 2011. She is also the global biotechnology sector specialist within our internal research organisation. Prior to AXA IM, Linden worked at the hedge fund Clear River Capital, where she was responsible for fundamental stock research across the global pharmaceutical and biotechnology sectors. Linden started her career in 2003 at Goldman Sachs on the sell side in the Healthcare Research team with specific focus on the biotechnology sector. Linden holds a Bachelor's degree in Medical Microbiology from Edinburgh University. She is also a CFA charterholder.
Peter Hughes, Framlington Equities Portfolio Manager
Image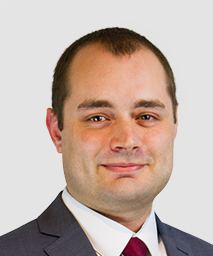 Peter is a Portfolio Manager in our Framlington Equities expertise and has specialised in biotech and longevity within its global strategies since joining the firm in 2015. Prior to AXA IM, Peter worked at Architas in roles covering investment research and relationship man-agement. Peter completed a PhD in biochemistry at University College London, working on a drug development project in a multidisciplinary research group collaborating with GSK. He has a master's degree in chemistry from the University of Surrey and holds the Investment Management Certificate. He is also an ambassador for the Royal Marsden Cancer Charity.
Visit our fund centre
Find detailed information on our full range of funds, including performance, prices, and commentary from fund managers.
FUNDS
AXA ACT Framlington Clean Economy
The aim of this Fund is to: (i) provide long-term capital growth over a period of 5 years or more; and (ii) seek to achieve sustainable investment objective, in line with a responsible investment approach.
View funds