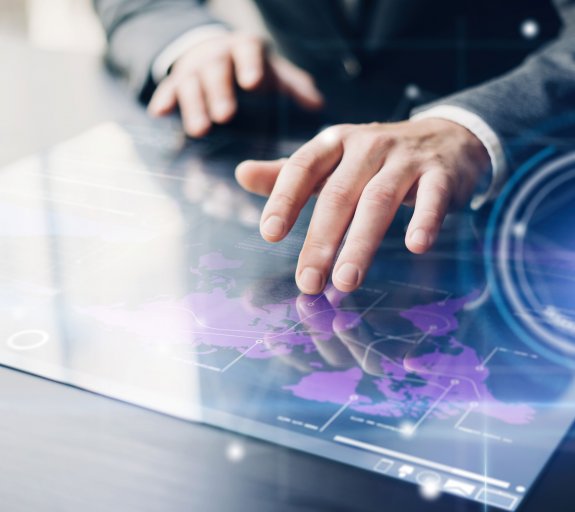 Robotech strategy - August 2022
16 September 2022 (5 min read)
---
The companies within our strategy generally appear to be navigating this challenging period
Equity markets fell in August following a rebound in the prior month  
Our companies typically reported revenues and earnings better than analysts forecast
Softness in a number of semiconductor stocks following their July rally
What's happening?
Equity markets fell in August following a rebound in the prior month.   Macro-economic concerns continue to dominate, with concerns around rising energy prices and broader inflation dampening consumer confidence.  Towards the end of August, at their Jackson Hole summit, the Federal Reserve signalled their intent to continue to rise interest rates to try to contain inflationary forces.
Reported inflation numbers from around the world continue to be high, particularly in Europe where Energy prices continue to drive inflation reports higher.  However there a signs of some stability with the US core CPI1 at 5.9%2  for July, down from a peak of 6.5%3 in March.  In addition US 2 year Breakevens are suggesting that the market has increasing confidence that medium term inflation is being somewhat brought under control - 2 year Breakeven's had been implying inflation of over 4.9% in March, and have now fallen to 2.4%4 as at the end of August.  The issue here that the market is wrestling with is that the measures taken to try to contain inflation are starting to have an impact on economic activity.
Despite the economic challenges at present, labour markets continue to be tight and job vacancies are high.  We continue to believe that this should support automation demand – where businesses can't find adequate labour, or labour becomes increasingly expensive - these are areas where automation can help reduce some of these issues.
Second quarter earnings season has concluded, with the companies held in the portfolio typically reporting revenues and earnings that were better than analysts forecast.  Whilst there have been pockets of weakness and some softer outlooks, companies generally appear to be navigating this challenging period at present.
Towards the end of the month, Schneider Electric confirmed that it was considering making a possible offer for British software company AVEVA, in which it currently has a roughly 60%5 ownership stake - both AVEVA and Schneider Electric are owned in the Robotech strategy.  Whilst a bid has not been formally announced, shares in AVEVA were up strongly following this news and we used this opportunity to trim a little of our holding in case a bid doesn't materialize.  A deal for Schneider Electric to acquire the remainder of AVEVA could be opportunistic given the weaker share price of the company so far in 2022.  Under UK takeover rules, Schneider Electric has until the 21st September5 to make a formal offer so we will be monitoring events here carefully.
Portfolio positioning and performance
With the weaker market in August, we saw softness in a number of semiconductor stocks following their July rally.  There was little incremental news and we look forward to catching up with the management teams of many of these companies at a couple of conferences in the US in early September. 
On a more positive note, within the semiconductor space, our holding in Wolfspeed performed well during the month after reporting a strong set of results and increasing its long term revenue target for 2026 by 30-40%6 . Wolfspeed is a leader in Silicon Carbide, with a good pipeline of wins in the automotive and industrial sectors.
After performing well in July, we trimmed some of our semiconductor positions, including ON Semiconductor (a US semiconductor company focused on automotive and industrial applications), Silicon Labs (a US Semiconductor company focused on Internet of Things) and Teradyne (a US semiconductor testing and automation company).  We also trimmed our position in Cadence Design Systems, a US Electronic Design Automation software company.
We took profits in our position in Axonics, a US Medtech company focused on sacral neuromodulation.  Axonics has been a good performer for us in 2022 as the company has been gaining meaningful market share from larger peer Medtronic with its new products.
We initiated a small position in Tesla during the month.  We see signs that Tesla are continuing to make progress on its FSD Technology (Full Self Driving) and believe that lower cost manufacturing capacity coming online in Berlin, Shanghai and Austin supports the business growth and margin profile of the business.
Outlook
In the first half of the year, inflationary pressures continued to build, with the Ukraine conflict contributing to rising energy prices and raw materials as well as disruption caused by lockdowns in China and general supply chain issues.  These present headwinds to industrial companies that will either need to absorb these increases themselves, pass the impacts on to customers or most likely, a combination of the two.  For consumer facing business, the rises in inflation and interest rates is putting stain on consumer budgets and increasing signs of this are being seen in company commentary and company results.
In this difficult macro backdrop, we have seen share prices for some companies fall significantly, such that valuations for medium to longer term investors now appear rather attractive.  However, the earnings outlook for these businesses, at least near term, is more uncertain than it has been in some time.  We continue to believe that the opportunities driven by the long-term themes within the Robotech strategy are robust.  As investors we aim to focus on identifying well managed businesses, with proven operating models and large opportunities ahead of them and believe that this is the right approach to investing in the long-term growth opportunities present within robotics and Automation.
U291cmNlOiBDUEk6IENvbnN1bWVyIFByaWNlIEluZGV4
IFNvdXJjZTogQmxvb21iZXJnLCBKdWx5IDIwMjI=
U291cmNlOiBCbG9vbWJlcmcsIE1hcmNoIDIwMjI=
U291cmNlOiBCbG9vbWJlcmcsIEF1Z3VzdCAyMDIy
U291cmNlwqA6IFJldXRlcnMg4oCTIDI0LzA4LzIwMjI=
U291cmNlOiBXb2xmc3BlZWQgUmVwb3J0cyBGaW5hbmNpYWwgUmVzdWx0cyBmb3IgdGhlIEZvdXJ0aCBRdWFydGVyIG9mIEZpc2NhbCBZZWFyIDIwMjIg4oCTIDE3LzA4LzIwMjI=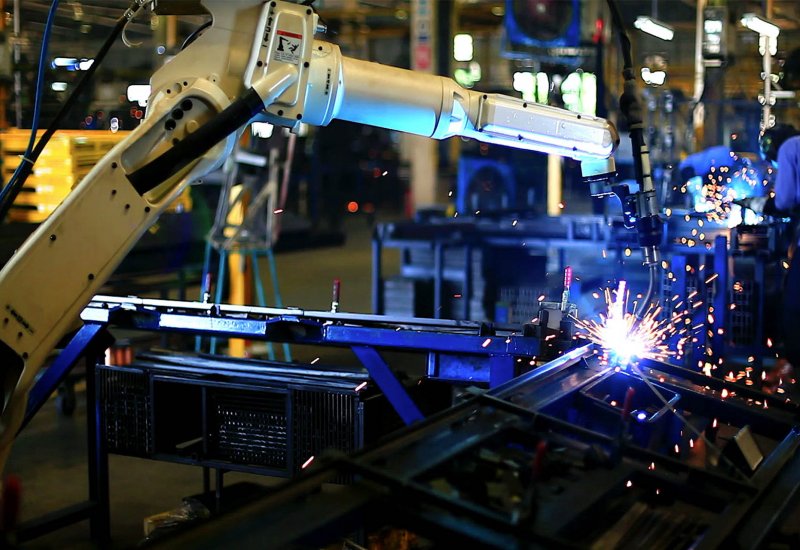 Equities
Automation
Investing in automation and robotics - How are companies capitalising on robotics – and what does this mean for investors?
Find out more