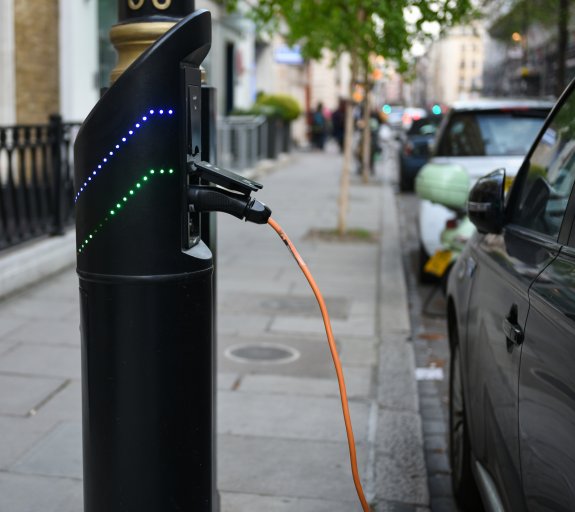 Robotech strategy - August 2021
22 September 2021 (5 min read)
---
Order books for industrial robotics companies remain strong for the remainder of 2021 
Equity markets rose in August continuing on from a strong first half to the year
Our semiconductor holdings performed strongly in August
We slightly reduced our position in Healthcare related names
 
What's happening?
Equity markets rose in August (MSCI ACWI Index in USD terms), continuing on from a strong first half to the year. The Robotech strategy performed in line with the market during the month.
Economic activity continues to be robust around the globe, however we are monitoring the COVID-19 Delta variant and its potential impact.  We believe that businesses are better positioned to manage these challenges than in the first phases of the pandemic in 2020 - however uncertainty persists, and supply chains around the world continue to experience some strain.
Portfolio positioning and performance
During August, our semiconductor holdings continued to perform strongly after some volatility seen earlier in the year.  We saw notable strength from Nvidia, a specialist in chips used for Artificial Intelligence, as well as strength across a range of our holdings that are more exposed to the Industrial and Automotive markets such as Infineon, ON Semiconductor and Microchip.
We saw some weakness from IPG Photonics, a manufacturer of fibre lasers used in automated metal cutting and processing.  The weakness was attributed to a temporary slowdown in order activity from customers in China which we are monitoring for further developments.
During the month we initiated a position in GXO logistics, which was spun out of parent company XPO logistics, a transportation company.  GXO logistics is a leading operator of automated warehouses, predominately in Europe and the US, running warehouses used for ecommerce fulfilment and product returns for many of the world's leading brands. 
Having reduced our position in Medtech company Philips in the prior month, we fully exited our position in August.
We slightly reduced our positions in Intuitive Surgical, a leading robotic surgery company and Axonics, a Healthcare company focused on sacral neuromodulation.  Both of these companies are more exposed to elective procedures, and having been strong performers so far in 2021, we felt it prudent to trim our positions in case the Delta variant leads to more routine surgeries being cancelled in the latter half of 2021.
We took some profits in AMD, a leading provider of semiconductors used for High Performance Computing and Artificial Intelligence.  We increased our position in Japanese robotics manufacturer Fanuc and semiconductor company ON Semiconductor
Outlook
Industrial activity and strong order books for industrial robotics companies bode well for a continued recovery in 2021 post the COVID-19 disruptions.  Initially, this had been led by an earlier recovery in China, with the US recovering too – but now we are seeing more signs of that strength broadening in to Europe and Japan.
In addition to the pent up demand for automation equipment post COVID-19, we believe that there are also elements of pent up demand coming thorough post the US China trade war of 2019/2020 – we were starting to see signs of this recovery at the end of 2019 and early 2020 before COVID put companies investment plans on hold.  If this does start to materialise, this could signal a more prolonged period of higher industrial activity and CAPEX[1] investments, supportive to a range of automation companies.
Ecommerce has seen volumes rise significantly during the lockdowns and companies with a strong online presence have benefitted whereas companies that have been slower to adopt ecommerce have often struggled.  Whilst some of this current shift to ecommerce is temporary, we do believe that some spending habits will be permanently altered.  To support this shift towards ecommerce going forward, we anticipate major spending for logistics and fulfilment centres as companies need to reinforce their capabilities in this area. This increase in CAPEX1 will likely be beneficial to a wide range of automation suppliers.
It is increasingly recognised that EVs2 are starting to get more interest from consumers as the costs of the vehicles come down, battery technology improves, and consumers focus on environmental trends.  What is perhaps less focussed on is the significant investment that is needed to manufacture these new Electric Vehicles and their batteries.  It is important to note that CAPEX1 decisions are being made currently for vehicles that will be produced in 12-24 months' time, so the prospects for companies supplying equipment such as industrial robots, lasers and vison systems is improving.
No assurance can be given that the Robotech Strategy will be successful. Investors can lose some or all of their capital invested. The Robotech strategy is subject to risks including; Equity; Emerging markets; Investments in specific sectors or asset classes; Global investments; Investments in small and/or micro capitalisation universe; ESG.
Capital Expenditure
Capital Expenditure
Electric Vehicles
Not for retail distribution