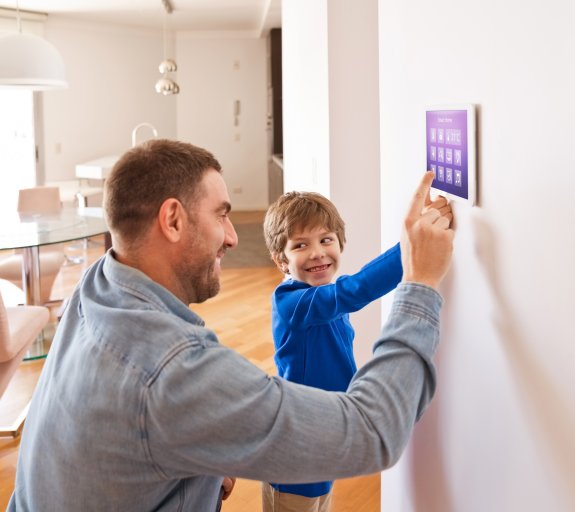 AXA Global Strategic Bond Fund - December 2021
10 January 2022 (5 min read)
---
Lift off in UK as market shrugs off Covid concerns
Markets looked beyond the rapid spread of Omicron, with risk assets ending the year strongly
Central banks were increasingly hawkish, with the Bank of England raising rates by 15bps
2021 was dominated by high inflation and a strong economic recovery, but bond yields end the year lower than the bearish expectations of many investors
What's happening?
December was a relatively news heavy month dominated by the new Covid variant which appears to spread rapidly, although expectations are for a less severe strain.
Central banks were active as the Bank of England surprised the market with a rate hike that many expected in November, albeit expectations for the hike had subsequently been pushed into 2022. The Fed announced higher "tapering" (reducing bond buying) and brought forward expectations for more rate hikes. There was even talk that the ECB may do less quantitative easing (QE).
Commodity prices also spiked, particularly natural gas in Europe, due to fears that Russian aggression towards Ukraine may lead to supply disruption, which in turn led to higher inflation data during December.
Risk assets started the month on the back foot and wobbled mid-month, before moving higher into year-end as the market shrugged off Covid concerns
Bond yields moved lower in the first half of the month as the demand for safe haven assets increased, although yields moved higher again towards month-end.
Portfolio positioning and performance
Defensive (30%): we retained a duration of 4 years, concentrated in US treasuries and conventional government bonds, as opposed to inflation breakevens, in order to benefit from a safe haven rally. Whilst this worked early in the month as the virus data created renewed concerns, we gave back these gains as yields rose towards month-end.
Intermediate (33%): credit spreads tightened, which was somewhat offset by higher underlying government bond yields and meant more muted returns for better quality credit. Our investment grade credit exposure is very concentrated in BBB-rated, which outperformed higher quality. We still prefer European credit and financial debt.
Aggressive (38%): we have increased exposure to US and European high yield over Q4 to nearly 40% as the economic recovery continues and demand for lower-rated debt, with more attractive credit spread valuations, underpins the strong performance in high yield markets during the month and year overall. The fund did not feel the full benefit of the rally as the exposure was partly hedged using credit default swaps (CDS), which helped to manage through the volatility early in the month but acted as a headwind into year-end.
Outlook
2021 will doubtless be remembered as the year of high inflation but where bonds yields, albeit higher at the end of the year, once again failed to live up to the bearish expectations of many, and certainly did not reach the 2% yield in US 10-year treasuries that many had anticipated.  
More reward was received the further down the credit spectrum that investors were prepared to go as the ample liquidity, strong economic recovery and decreasing perceived Covid risks meant high yield performed well. 2022 looks like it will begin in a similar vein, with high yield being the favoured asset class.
Duration assets will surely be volatile although, as yields rise, we expect that increasing exposure to safe haven assets in a diversified bond portfolio will benefit performance, particularly in an environment where credit spreads could start to look expensive.