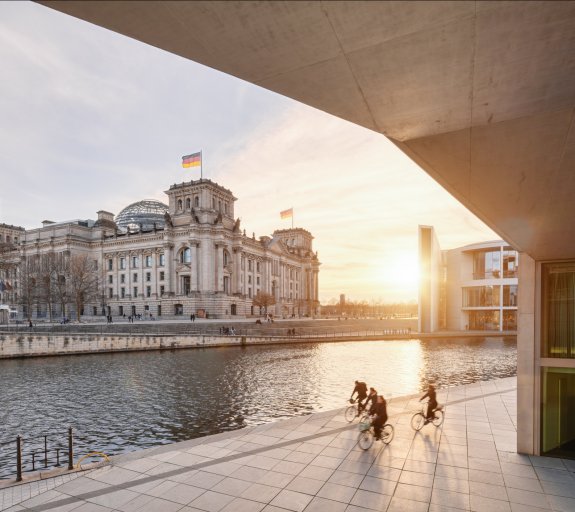 AXA Global Strategic Bond Fund: Q&A
13 February 2023 (5 min read)
---
Your questions about the AXA Global Strategic Bond Fund answered.
Why should investors consider strategic bond funds for their portfolio?
2023 starts with very attractive yields and improved entry points for credit spreads. We believe that fixed income is competitive with other asset classes once again: yield levels in certain markets now offer the potential to compete with long-term average equity returns, but with fixed income risk.
AXA Global Strategic Bond Fund allows investors to outsource their fixed income allocation to a global team with core expertise in all major markets, and specialists in sectors such as high yield and emerging markets. We bring that together with a global approach managed by a core team in London in a very simple, transparent structure, that helps investors navigate what can be a complex asset class.
What is the main objective of the global strategic bond strategy?
It is a long-only global fixed income strategy, designed to combine the best of government bonds, high quality credit, high yield and emerging market debt in order to deliver attractive risk-adjusted returns.
What makes this fund unique?
It provides a core bond allocation with a very clear, distinct approach. It breaks down the global fixed income universe into three risk buckets:
Defensive – interest rate sensitive assets such as government bonds
Intermediate – primarily high quality credit, combining interest rate and credit spread sensitivity
Aggressive – lower-quality credit and equity-like default risk
We think this adds transparency to our approach and provides clarity for clients in a sometimes complicated and opaque sector.
Within that approach, where do you look to add the most value?
What you get with the AXA Global Strategic Bond Fund is your entire global fixed income allocation managed by us within a single portfolio.
This is supported by the scale and depth of AXA IM's fixed income platform and resources, comprising dedicated teams around the world managing individual, local fixed income assets. We bring that all together within a single strategy, helping clients navigate a lot of the uncertainty over the investment cycle without needing to worry too much about how they asset allocate or manage things like duration or curve positioning.
How can investors judge whether or not you're hitting your objectives?
The first thing we always say is that clients are the best judge of whether we're doing a good job or not, and each will have their own opinion on that. But we look at it in a few different ways.
First of all, are we delivering attractive risk-adjusted returns over an economic cycle? Clearly you can never know how long an economic cycle is until after the event, but we tend to think of it as being between three to five years, and consider risk-adjusted performance over that time frame.
Second, we look at how we are performing compared to individual asset class sleeves. We think it is helpful for clients to understand what they might get if they were to allocate to an index in government bonds, credit or high yield emerging markets, and compare that to the performance that we can deliver through a diversified fixed income strategy.
And finally, it is a competitive space and so we monitor our performance against the broader peer group. While we sometimes look at individual competitor funds, we try to keep the bigger market picture in mind and not be unduly influenced by short-term market trends. We've been doing this for 10 years now and we are not going to change the way we do it based on what others are doing, but it's a helpful reference point.
How do you manage duration on the portfolio?
Duration management is arguably the biggest driver of any bond investment, and we allow ourselves a wide leeway of anything between zero and eight years for overall duration exposure.
We manage duration through both asset allocation and government bond futures. Allocating away from government bonds into credit or high yield is likely to bring down your duration exposure; combined with this approach, government bond futures are very liquid and simple instruments to increase or decrease duration sensitivity as required.
When market dynamics change we are quite comfortable making significant duration calls. Last year, for example, was a complicated and reasonably painful year, and duration ranged between zero and six years at different times.
How active are you in moving allocation between your three risk buckets?
Shifting allocation between the buckets is a very important part of our strategy. At an asset allocation level, where we might be moving our duration up or down by one or two years at a time, if we're allocating to high yield out of government bonds or credit, that could be a 3% or a 5% move at any one time. However, we operate within certain constraints to ensure a consistent approach. There are limits as to what we can and can't own to help maintain an appropriately diversified portfolio – for example, we cannot hold more than 60% in high yield and emerging markets.
Another important consideration is that there can be a lot going on within each bucket. For example, within high yield, even if we haven't changed allocation to the risk buckets, we could go more defensive by owning a lot more short duration high yield assets, or go more aggressive and own more longer-dated or even lower-rated issues.
The final asset mix is largely a result of three broad factors. Firstly, the structural diversification that's afforded to us by the global universe. Secondly, the three risk buckets and the ability to allocate between and within them. And finally, the impact of security selection and the individual names that are going into each bucket.
Would you always have a certain proportion of the portfolio in government bonds, regardless of what else is going on?
Absolutely. Maintaining exposure to government bonds – whether they be long-dated and relatively risky or very short-dated, lower yielding and therefore less risky – is very important.
When we talk about attractive risk-adjusted returns, that means a decent return with a relatively low volatility. Government bonds traditionally have a very low, if not negative, correlation to equity-like assets such as high yield or emerging markets and maintaining diversification across those asset classes helps us reduce volatililty.
What are your thoughts on the active/passive debate when it comes to fixed income?
Our strategy is very much active and dynamic. A passive approach can be suitable for certain investors who want certain outcomes, but it is worth being cautious over how the indices that passive investing follow are structured.
A lot of the time these indices are rules-based, and can therefore end up being overweight to the most indebted issuers within the index, which skews their composition and creates certain biases. A global aggregate index is going to have a higher proportion of government bonds than credit, so investors will end up with more duration than they might get in an active unconstrained global strategic strategy, where we can move duration around flexibly and dynamically. These are not necessarily bad things, but it is important to understand what you're getting out of the index.
Additionally, it is worth considering environmental, social and governance (ESG) matters that are important to our investor base and clients generally. With an active approach, we are able to look at different issuers and filter them by ESG risks and opportunities, and really build that into the portfolio. With a passive investment process, you are not necessarily getting the same approach. And when it comes to engaging with the issuers you invest in, and influencing them to adopt better carbon transition metrics, net zero targets or whatever it might be, you have more leverage as an active investor.
What resources can you bring to bear on the fund? How do you go about making investment decisions?
AXA IM is a big global investment management house, with a huge capability in global fixed income. We have fixed income investment teams based in London, Paris, New York and Hong Kong. The idea behind this strategy is to bring those global ideas into the one portfolio, and that requires a big team effort.
The global central team of four is based in London. They have overall responsibility for constructing the portfolio and are accountable for performance, and do the investment grade and duration management. Then they carve the portfolio out to local teams with specific expertise, for example in high yield or emerging markets. Those teams are busy picking the individual securities; they use their specialist knowledge to put the high yield or the emerging market names into the portfolio.
What do you see as the main threats and opportunities for the year ahead in 2023?
With attractive yields and attractive spreads, the all-in return potential for fixed income is very high. We expect some volatility, but the underlying carry or the underlying yield on a fixed income portfolio is now more attractive than it has been for many years. But as ever with investing, there are threats, and the risk that maybe 2023 turns out a little bit like 2022.
We have come off of a very difficult 2022. Fixed income returns have been very weak, minus double digits in some places. We have seen very high inflation of the sort we have not had for a number of decades. Central banks have been very behind the curve and are now aggressively tightening interest rates or tightening financial conditions to combat inflation. That is not typically a good environment for fixed income.
However, we are now looking at an asset class that is providing a yield that we have not seen for many decades. Government bond yields are 3%, 4% and sometimes close to 5%. If you add on a credit spread of a couple of hundred basis points, or get into even more attractive high yield and emerging market debt, you can get to yields in the high single digits, if not double digits. If those yields turn into returns, then you are looking at equity-like long-term returns for fixed income risk levels. That is pretty attractive.
The threats are a continuation of what we've seen in 2022. We still have high inflation; many people are starting to speculate that central banks have done the vast majority of the job in raising interest rates, but who knows? If inflation stays very stubborn, or even goes higher, then interest rates are going to go up again.
After the repricing of fixed income in 2022, it does feel like we're in a very different regime and environment. Does that change the way that you think about fixed income as an asset class?
What is definitely different is that yields are much higher than we've seen for quite a while. We're in an environment where we don't have the support of central banks; for the previous 10 years or so we had quantitative easing, with central banks being a huge buyer of government bonds and credit. That forced yields down, and so we had to work hard to deliver a decent return.
Now we face the potential for sustained and possibly stubborn inflation. That takes a different mindset. We are less reliant on central banks, but at the same time we are being compensated for that. Yields are attractive, which makes the carry on the portfolio higher than it has been for some time. We now have to think about bonds in a slightly different way, on the basis that the running yield is going to carry a lot of return. You still have the potential for volatility, and the dispersion on offer – the fact that high yield now goes into double digits and government bonds are high to mid-single digits – means there is much more opportunity.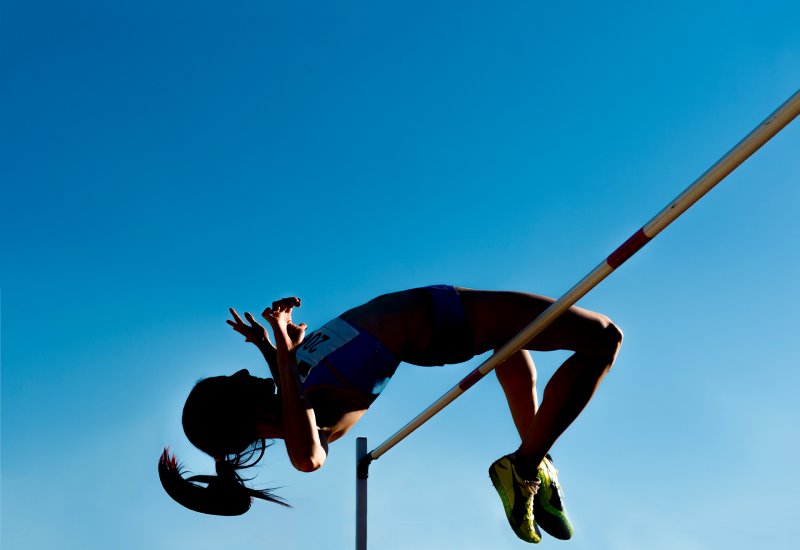 Fixed Income
Unconstrained Fixed Income
This provides the potential flexibility to capitalise on opportunities across the fixed income spectrum as and when they arise.
Find out more
Have our latest insights delivered straight to your inbox
SUBSCRIBE NOW