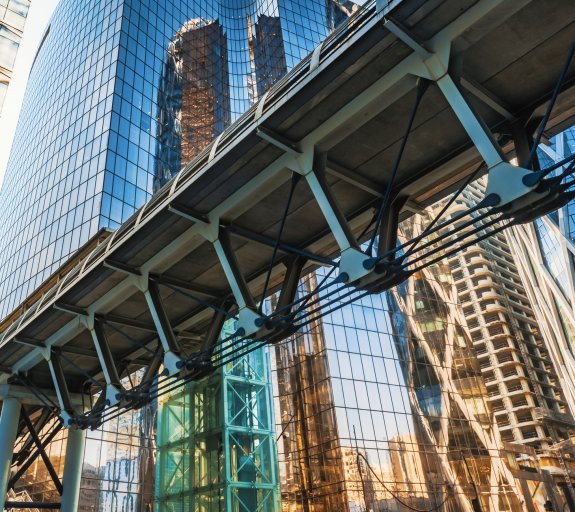 UK Reaction: UK inflation continues to beat expectations
13 April 2022 (5 min read)
---
Modupe Adegbembo, G7 Economist at AXA Investment Managers, comments on the latest UK inflation figures:
CPI inflation rose to 7.0% (y/y) in March – a new 30 year high - from 6.2% in February compared to consensus expectations of inflation rising to 6.7%.
Inflation is set to increase further still, peaking above its current level in April when it is set to rise to around 9%. Following this we expect it to remain elevated in 2022, before a gradual return to target in 2023.
Increases in fuel prices drove the beat as Russia's Invasion of Ukraine pushed oil prices over $125/bbl in March. Price rises were broader than just fuel, with clothing, furniture and services contributing strongly to the upside surprise.
Further upside inflation surprises and the broad-based nature of price rises likely add pressure for the MPC to increase rates further. We expect the MPC will vote to raise rates in May to 1.00% and again in June to ensure expectations remain anchored. 
CPI surged to 7.0% (y/y) in March from 6.2% in February, setting a new 30-year high. This reading came above consensus estimates of a 6.7% rise. This marks the highest level of inflation since March 1992, when it stood at 7.1%. Core CPI inflation (excluding food, energy, tobacco and alcohol prices) also rose to 5.7% (from 5.2% in February), also ahead of the consensus forecast. Core inflation now also stands at its highest level since 1992. RPI measures of inflation also rose sharply, RPIX rose to 9.1% and its highest level since 1991. This reading leaves inflation for Q1 2022 at 6.2% markedly above the 5.7% forecast by the BoE in February. 
Increases in the price of transport, restaurants and hotels and housing water, electricity, gas and other fuels drove the rise. Increases in the price of transport added 0.25ppts to the rise, mostly driven by increases in petrol and diesel following Russia's invasion of Ukraine. Average petrol prices rose by 12.6 pence per litre between February and March 2022, the largest monthly rise on record (since 1990). Similar moves were also seen in diesel prices following a sharp spike in oil prices. Increases in the price of other fuels such as kerosene contributed 0.1ppts to the rise. Other sectors that contributed to the rise include: Restaurants and hotels (0.2ppts); food (0.1ppts); clothing (0.1ppts) and furniture (0.1ppts). The spread of inflation appears to be broadening to more sectors, a development which may unsettle the MPC. 
Inflation is set to rise further in April to around 9% when the historic increases in utility prices came into effect. We expect inflation to peak in April, though this peak is sensitive to the evolution of gas prices. This inflation outlook continues to weigh on households and business, which we expect will be one of the largest hits to real income impacting the economy. We now expect inflation to average 6.8% and 3.4% in 2022 and 2023, respectively.
This print strengthens our expectations that the Monetary Policy Committee (MPC) will hike rates at their next meeting in May and once again in June brining rates to 1.25%. We expect them to then pause their hiking cycle as weakness in the H2 2022 as the impacts of the real income squeeze on the economy becomes apparent. This remains far short of market expectations, which expect rates to reach 2% by end 2022.