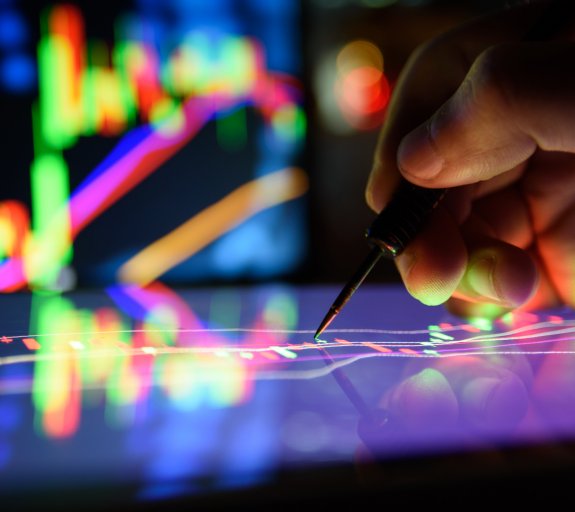 How the pandemic is focusing investors on the future
16 July 2021 (10 min read)
---
This content was paid for and produced by AXA IM in partnership with the Commercial Department of the Financial Times
Five trends that indicate where the world is heading
Since the dawn of financial markets, investors have tried to develop strategies to anticipate the future and boost returns. But with almost every industry now in the throes of disruption unleashed by the digital revolution, deep uncertainties surrounding sustainability and the trauma of the Covid-19 pandemic, what is the most appropriate investment strategy for the 21st century? 
Until a few years ago, sector investing seemed to provide an answer. By focusing on sectors within the business landscape rather than individual companies or specific geographies, it was possible to unlock value by targeting the most dynamic areas of the global economy.
---
Today, the pace of change poses serious challenges to focusing primarily on sectors. One of them, argues Mark Hargraves, Global Head of Framlington Equities at AXA Investment Managers (AXA IM), is that rapidly evolving businesses often outpace the methods used to determine the sector to which a company belongs.
Apple, for example, is still classified as an IT company by the Global Industry Classification Standard (GICS), yet its interests now extend far wider, including music, entertainment and healthcare services*.
"Focusing on sectors can just capture one opportunity, not all of them," says Hargraves. "A lot of the growth trends are global in nature and you have to have a global outlook to take advantage."
---
Investing with a long-term vision
In today's evolving economy, AXA IM has identified five themes likely to shape both the pace and type of change over the coming decade.
---
The case for thematic investing
Using longer-term secular themes as the basis for an investment strategy is growing in popularity.
---
The variety and depth of thematic funds has ballooned in recent years: in 2019 alone, 154 new thematic funds appeared; at the end of that year there were 923 thematic funds in Morningstar's global database.
One of the advantages of thematic investing along the five themes of the evolving economy is that it can factor in environmental, social and governance (ESG) considerations – in line with the changing investment landscape as well as with many firms' focus on contributing to change.
Not everyone is convinced about thematic investing. In an article published recently on the CFA Institute's website, Nicolas Rabener, managing director of FactorResearch, argued that many thematic funds fail to break even from a cost perspective. "Thematic investing is like venture capital for asset managers," he concluded.
For its part, Morningstar wrote early last year that the near-constant offer of new thematic funds – from artificial intelligence to cannabis – often caused more confusion than genuine interest. "This steady supply of niche and often gimmicky funds from asset managers has increased demand for clarity and guidance from investors," it said.
AXA IM's Hargraves says that much of the criticism seizes on weaker thematic funds backed by poor management as evidence to draw wider conclusions about the efficacy of thematic investing. 
He also points out that many so-called thematic funds lack the type of rigorous research and strong foundations that can allow investors to tap into the most compelling themes driving the evolving economy. "When you have a systematic framework and a robust research process, thematic investing gives you a powerful proposition," he says. "It is based on a clear, long-term vision, and it's adapting to where the world is heading."
Investment involves risks, including the loss of capital. This material does not contain sufficient information to support an investment decision.
Evolving Economy
What is the evolving economy ?
The evolving economy is all about identifying companies that are tapping into multi-decade demographic and technological changes, regardless of their region or sector classifications.
FIND OUT MORE