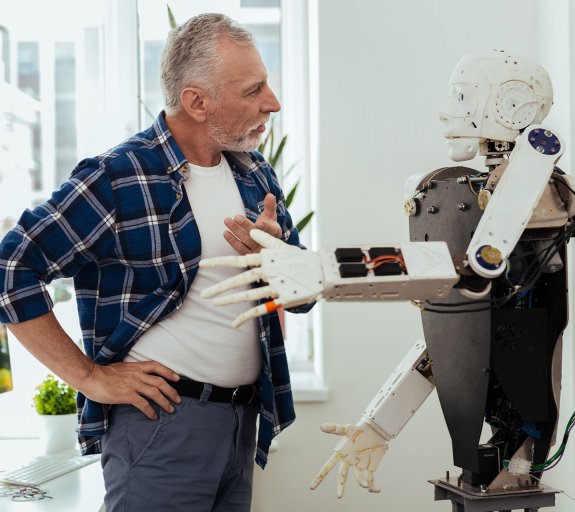 Robotech strategy - June 2021
06 July 2021 (5 min read)
---
The prospect of vaccinations should allow the robotic surgery market to return to more normal levels later in 2021
Value stocks have been weaker than growth orientated sectors in June
We saw strong returns from our healthcare and semiconductors companies
We increased our weights in several of our Japanese automation holdings
---
What's happening?
Equity markets rose in June 2021 (MSCI ACWI Index in USD terms), after a few months of outperformance value stocks have been weaker than growth orientated sectors over the period. This regain of appetite towards growth names was driven by the Fed1 's message to prevent the economy from overheating which could imply an earlier but more moderate pace of rate rises. This backdrop has been more favourable for the Robotech strategy over June given its positioning in various secular growth themes.
The roll out of COVID-19 vaccines continued during the month with a number of US states and several countries in Europe gradually lifting restrictions, giving hopes for a normalisation of economic activity. We continue to see encouraging prospects for a global economic recovery, 2021 growth forecasts having been revised upward for most regions. Activity indicators such as PMIs2  are continuing to show solid improvements. Leading indicators for Japanese industrial activity, such as Machine tool orders and Robot orders continue to show a robust global recovery, which should be supportive of demand for a range of automation equipment providers.
The market continued to focus on the prospect of inflation, but Federal Reserve Chairman Jerome Powell reiterated his views that recent inflation spike is likely to be temporary. Investors will closely watch possible signs of inflation and labour shortage in job reports over the coming weeks as a number of states are ending extended unemployment benefits.
Portfolio positioning and performance
During June, we saw strong returns from our healthcare companies. We saw strong performance from Dexcom, a leading manufacturer of continuous glucose monitoring devices for diabetic patients, as the company is broadening the case for its device to be used by more patients, including the ones suffering from Type 2 diabetes. We also saw strength in Intuitive Surgical, the leader in robotic Surgery who is more exposed to elective surgical procedures.  Elective procedures in 2020 have, in some cases, been postponed due to COVID as other patients were prioritised in hospitals. The prospect of vaccinations should allow this market to return to more normal levels later in 2021, with patients that should have been treated in 2020, likely to be able to have these procedures once we see some stability.
Our semiconductors holdings performed strongly, the sector benefitted from the broader rotation into growth names after a few months of muted performance; we saw particular strength from companies who specialise in High Performance Computing and Artificial Intelligence such as Nvidia and AMD.
In June, we added Align Technology to the portfolio, who manufactures clear aligners used in orthodontics and 3D digital scanners. The company is disrupting the orthodontic industry with its digital approach to dental procedures, using additive manufacturing to produce custom aligners and should continue to gain market share from traditional braces.
We increased our weights in several of our Japanese automation holdings, as Japan has underperformed global markets year to date, driven by a slower vaccine roll out, however outlooks for automation businesses appear strong with demand improving and companies having a more international focus: we added to SMC, a leading supplier of motion control equipment, Japanese robotics manufacturer Fanuc, sensor and vision systems manufacturer Keyence and Nabtesco, supplier of reduction gears for robotic motion control. We also added to Siemens, German industrial conglomerate, as the business outlook across many business lines is improving.
We took some profits from our holdings in Nvidia and Alphabet after a period of strong performance.
Outlook
Signs of a rebound in industrial activity and strong order books for industrial robotics companies bode well for a recovery in 2021 post the COVID-19 disruptions.  At present, this is particularly apparent in terms of Chinese activity, with the US recovering too, whilst Europe and Japan are a little further behind.
In addition to the pent up demand for automation equipment post COVID-19, we believe that there are also elements of pent up demand coming thorough post the US China trade war of 2019/2020 – we were starting to see signs of this recovery at the end of 2019 and early 2020 before COVID put companies investment plans on hold.  If this does start to materialise, this could signal a more prolonged period of higher industrial activity and CAPEX3  investments, supportive to a range of automation companies.
Ecommerce has seen volumes rise significantly during the lockdowns and companies with a strong online presence have benefitted whereas companies that have been slower to adopt ecommerce have often struggled.  Whilst some of this current shift to ecommerce is temporary, we do believe that some spending habits will be permanently altered.  To support this shift towards ecommerce going forward, we anticipate major spending for logistics and fulfilment centres as companies need to reinforce their capabilities in this area. This increase in CAPEX3  will likely be beneficial to a wide range of automation suppliers.
It is increasingly recognised that Electric Vehicles (EVs) are starting to get more interest from consumers as the costs of the vehicles come down, battery technology improves, and consumers focus on environmental trends.  What is perhaps less focussed on is the significant investment that is needed to manufacture these new EVs and their batteries.  It is important to note that CAPEX3  decisions are being made currently for vehicles that will be produced in 12-24 months' time, so the prospects for companies supplying equipment such as industrial robots, lasers and vison systems is improving.
No assurance can be given that the Robotech Strategy will be successful. Investors can lose some or all of their capital invested. The Robotech strategy is subject to risks including; Equity; Emerging markets; Investments in specific sectors or asset classes; Global investments; Investments in small and/or micro capitalisation universe; ESG.
Fed: Federal Reserve
PMI: Purchasing Managers' Index
CAPEX: Capital Expenditure
CAPEX: Capital Expenditure
CAPEX: Capital Expenditure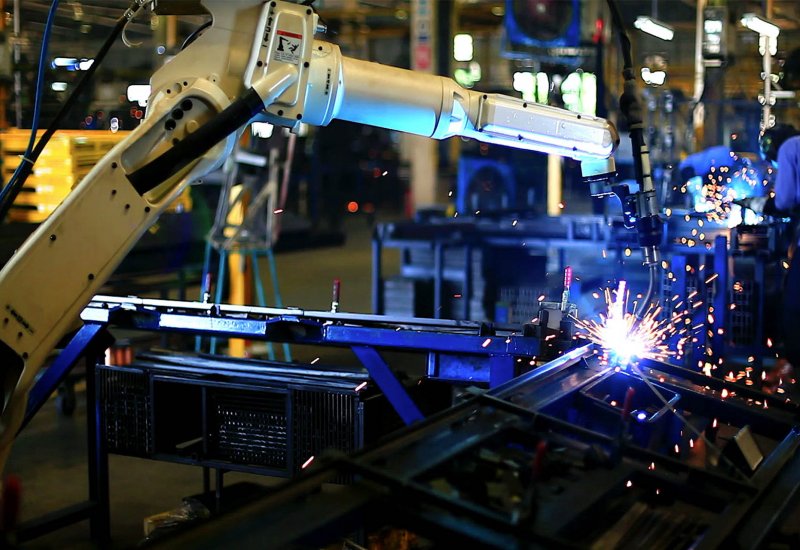 Evolving Economy
What is automation?
Investing in automation and robotics - How are companies capitalising on robotics – and what does this mean for investors?
Find out more
Visit the fund center
Equities
AXA WF Framlington Robotech
The Sub-Fund seeks to provide long-term capital growth, measured in USD, from a portfolio of listed equity and equity related securities.
View funds
Have our latest insights delivered straight to your inbox
SUBSCRIBE NOW
Not for Retail distribution