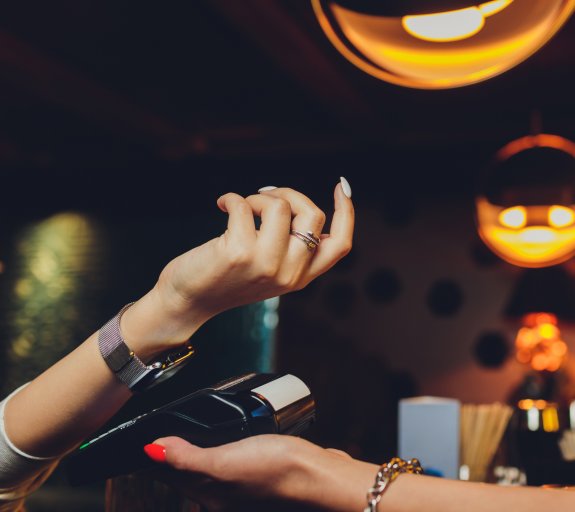 Equities
Global Technology strategy: The technology sector reported strong Q4 2020 results
---
Key points
Market rotation with value stocks being favoured at the expense of growth stocks
Strong results from Internet advertising platforms and digital payment companies
Corporate earnings results and guidance for the year continued to be robust
---
What's happening?
During February, the MSCI World index rose by 0.8%1.  The technology sector underperformed with the MSCI World Information Technology index declining 0.6%1.  [All index returns provided in GBP].
From a market perspective, corporate earnings results and guidance for the year continued to be robust, and have largely been well received by the market. We saw particularly strong results from cloud-based provider of sales and marketing software Hubspot, where the management team highlighted a demand acceleration for digital marketing solutions which should continue into 2021. Digital payment provider Paypal presented an upbeat tone during its analyst day, the company has seen engagement levels increase substantially over the past twelve months and plan to take this opportunity to accelerate the pace of launching new financial products and services.
Portfolio positioning and performance
The top performing stocks in the strategy during the month included Hubspot (cloud-based marketing and sales platform) and Alphabet, the holding company of Google. The latter reported better than expected December quarter results, driven by a rebound of advertising spend and operating leverage. We also saw strength from social media platform Snap after management communicated during its investor day its confidence that revenue growth should exceed 50%2 for several years.
Elsewhere, we also saw positive contribution from Applied Materials, a provider of semiconductor capital equipment used in the manufacture of silicon chips.
During February, we started a position in Alteryx, a software company focused on data analytics; and Entegris, a provider of materials handling solutions to the semiconductor industry.  We sold our holdings in Cisco, the data communications equipment vendor, and in Ambarella, a semiconductor company that develops devices that can process images and video.
Outlook
Following a strong start to the month, markets then entered a period of increased volatility as attention was focused on the future direction of interest rates.  As expectations of rate rises increased there was a rotation within the equity market, with value stocks being favoured at the expense of growth stocks.
These gyrations will happen from time to time, and no doubt as global economies recover from the impact of the pandemic, will be an event we experience again over the coming weeks and months.  This doesn't change our views on the secular growth opportunity that is present for the companies we are investing in and the fact that the fundamentals of these businesses remain strong.
In fact, as we draw to the end of the fourth quarter, 2020 earnings season we note that results from the technology sector remain strong. 
At the time of writing, for those companies in the MSCI World Index (representing the broader market) that have reported their fourth-quarter numbers, 64% have reported better-than-expected revenues and 72% reported better-than-expected earnings.  For the technology component of the same index, the results were 82% and 80%, respectively and for the strategy, these figures are 83% and 87%, respectively. (Source: Bloomberg)
No assurance can be given that the Global Technology Strategy will be successful. Investors can lose some or all of their capital invested. The Global Technology strategy is subject to risks including; Equity; Smaller companies; Currency; Industry sector or region; Changing technology; Emerging markets; Liquidity.
Have our latest insights delivered straight to your inbox
SUBSCRIBE NOW
Are you a financial advisor, institutional, or other professional investor?
This section is for professional investors only. You need to confirm that you have the required investment knowledge and experience to view this content. This includes understanding the risks associated with investment products, and any other required qualifications according to the rules of your jurisdiction.
Not for Retail distribution