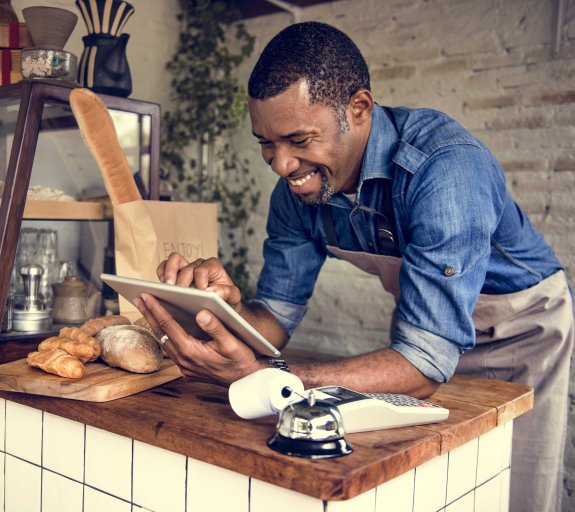 Equities
Digital Economy strategy - May 2021
---
Earnings season has been supportive of the longer term growth aspirations for our investments
The 'Delivery' theme contributed most to performance
Strong results from mail & logistics, IT services and video game companies
We would be inclined to use share price weaknesses as an opportunity to invest
---
What's happening?
Global equity markets were slightly up in May, with the MSCI All Country World index gaining 1.6%1. Markets recovered modestly after a relatively weak start of the month driven by fears of inflationary pressure. The growth into value rotation continued during the month, impacting relative performance.
In the US, some economic indicators triggered concerns that inflation could lead to earlier than expected interest rate rises, however the Federal Reserve continued to signal the transient nature of this inflation and remained committed to continue to provide supportive monetary stimulus.  In Europe, performance was relatively strong as the roll out in vaccination programmes is continuing at a rapid pace and the ECB2 remains widely supportive and not willing to phase out emergency stimulus measures prematurely.  Asia had a muted performance over the period as several countries are experiencing a rise in Covid-19 infections and uncertainties related to potential regulatory changes impacted Chinese equities.
From a market perspective, first quarter earnings season is almost over and we have seen a positive trend with regards to companies exceeding expectations and providing a constructive commentary for the remainder of 2021 despite the uncertainties that still exist on the ongoing impacts of the pandemic and timing of full economic recovery.
Portfolio positioning and performance
During May, our exposure to the 'Delivery' theme contributed the most to performance. Deutsche Post, a leader in mail and logistics, was our top performing stock during the month. The company continued to benefit from airfreight disruption which is giving them a tailwind for their Express division, whilst ecommerce volumes remained strong and business volumes are recovering. Endava, an IT services business focused on digital and cloud transformation projects and video game developer Activision Blizzard also performed well following strong results.
Trainline, a leading independent rail and coach travel platform was weak over the period after the UK government announced it would launch its own train ticketing app. We feel that Trainline has already established strong presence in the UK market and should benefit as lockdown restrictions are eased.
During May, we started a position in Rapid7, provider of vulnerability management and security software. We sold our position in Akamai, the provider of a content distribution network, that helps with the delivery of content and applications over the internet. We sold private rental online marketplace AirBnB and reallocated the proceeds into Online Travel Agent Booking Holdings.
Outlook
As we emerge from the Covid19 pandemic, we are aware that equity markets may continue to be volatile and this could be the case for a while until we get better insight with regards to the recovery of the global economy.  We believe our focus on identifying well managed businesses, with proven operating models and large opportunities still to address is the right approach to investing in the long-term growth opportunities present within the Digital Economy.
Whilst many aspects of the Digital Economy delivered expansion during the Covid19 outbreak, we are cognisant that questions will be raised about the future likelihood of growth as the world returns to some level of normality.  We are aware that annualised growth rates might be challenging in the near term, and we have taken this into account within the portfolio.  However, we believe that many of these investments are in companies that will continue to flourish over the coming years despite near term headwinds and so we look to use any weakness in share prices as an opportunity to add to our holdings.
The digital evolution is not an overnight coup, whilst some decisions had to be made in a hurried fashion last year in order to ensure that businesses could remain operational during an unexpected event there are also many opportunities that will develop over time as companies seek to put in place the systems and technology to enable business continuity if a similar event ever happens again.
The portfolio remains well positioned to benefit from the trends associated with the digital economy theme, such as digital media consumption, online commerce and digital transformation.
No assurance can be given that the Digital Economy strategy will be successful. Investors can lose some or all of their capital invested. The Digital Economy is subject to risks including Equity; Emerging Markets; Global Investments; Investments in small and/or micro capitalisation universe; Investments in specific sectors or asset classes; ESG.
Bloomberg as of 31/05/21, in USD
ECB: European Central Bank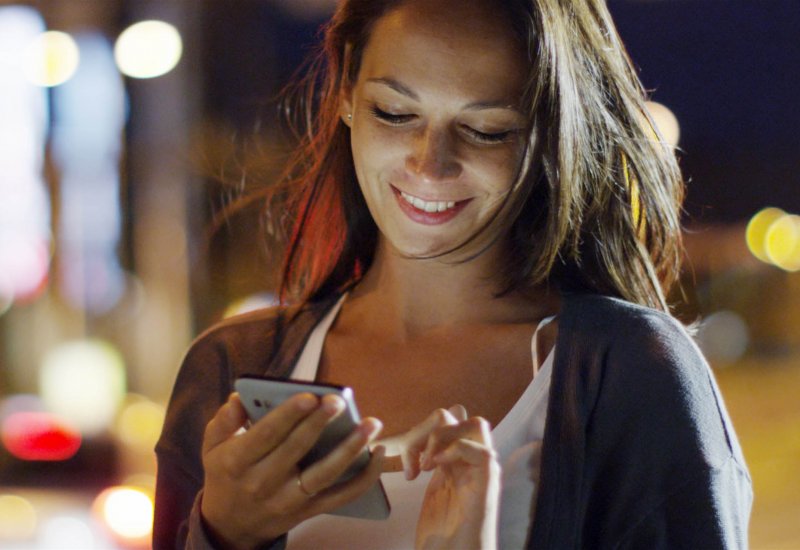 Evolving Economy
What is the connected consumer?
Technology has given today's connected consumers unprecedented access to goods and services across the world. But what does the rise of e-commerce mean for companies, consumers and investors?
Find out more
Have our latest insights delivered straight to your inbox
SUBSCRIBE NOW
Are you a financial advisor, institutional, or other professional investor?
This section is for professional investors only. You need to confirm that you have the required investment knowledge and experience to view this content. This includes understanding the risks associated with investment products, and any other required qualifications according to the rules of your jurisdiction.
Not for Retail distribution